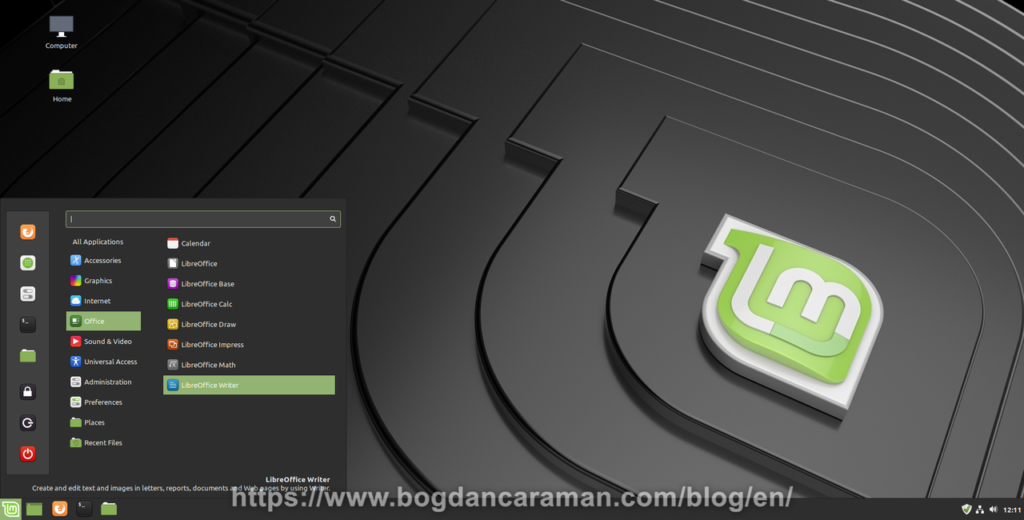 If you are not a hardcore gamer, or you are just playing online games through your web browser, I recommend an alternative to the Microsoft Windows operating system that will be an Open Source and this is Linux Mint. You can use Windows 10 Enterprise Evaluation for 90 days to run some compatible software like Photoshop, Premiere, etc. It is good that the operating system to be installed on a separate partition from one where you save the important documents. One of the advantages of Windows is that you can find the most drivers for the devices and not so many for Linux. At the same time, all the errors that appear in Windows are "seen" by Microsoft technicians and they will fix it. Other advantages for Windows, but only for those with a validated license, they can receive support by phone, if you are lucky that line not to be busy, or you can usually create a ticket and then the technical support agent will help you through phone or email. Why we don't like Windows? It costs a lot for personal use compared to wages in Romania. If you are not installing an antivirus for your Windows, in the future you will have problems with viruses, so you can also use a free antivirus or just the Windows Security already installed in the system. To avoid some issues be careful to install exactly the necessary drivers for Windows. I recommend you to go to the manufacturer's site for the latest version of drivers, honestly, I have never used the driver from CD/DVD. Many people also have problems with the Blue Screen of Death, often appearing from drivers, so, be careful. Since Windows Millenium, I didn't have problems like the Blue Screen.
You can reset again the activation timer to 90 days for the Windows 10 Enterprise through Command Prompt App by running the following command line as Administrator:
slmgr.vbs –rearm
So, even if there are 10 days left for this trial period, the command will reset the activation timer to 90 days and not to 100 (10 + 90).
After restarting the operating system the evaluation will continue. To verify how many days you will continue the evaluation run as Administrator in Command Prompt the following command line:
slmgr.vbs -dli
Let's go back to Linux Mint, it's based on Ubuntu, a Linux operating system created for personal computers, servers, and notebooks. It takes less space on your SSD/HDD and "eats" fewer resources. A good advantage for Linux over Windows is that you don't find any viruses and it is more stable. From community blogs or forums you can find a lot of help or tutorials if you are new to this operating system. The Linux Mint Blog can be a good start.
Many believe that in Linux you only have to write command lines manually, it was the same before Windows to be created too, but you can still use the command lines even today through Command Prompt.
In Linux Mint via Software Manager, you can easily download or install any program compatible with it. By clicking on some already installed software you can update it without typing command lines and also you can update the operating system. The disadvantage is that not so many developers create software for Linux, you can find few multimedia applications for it but as I said if you need to surf the Internet, check email or play games online through the web browser, Linux Mint is a good alternative for Windows.
You can find the latest version of Linux Mint at www.linuxmint.com through the Download menu.