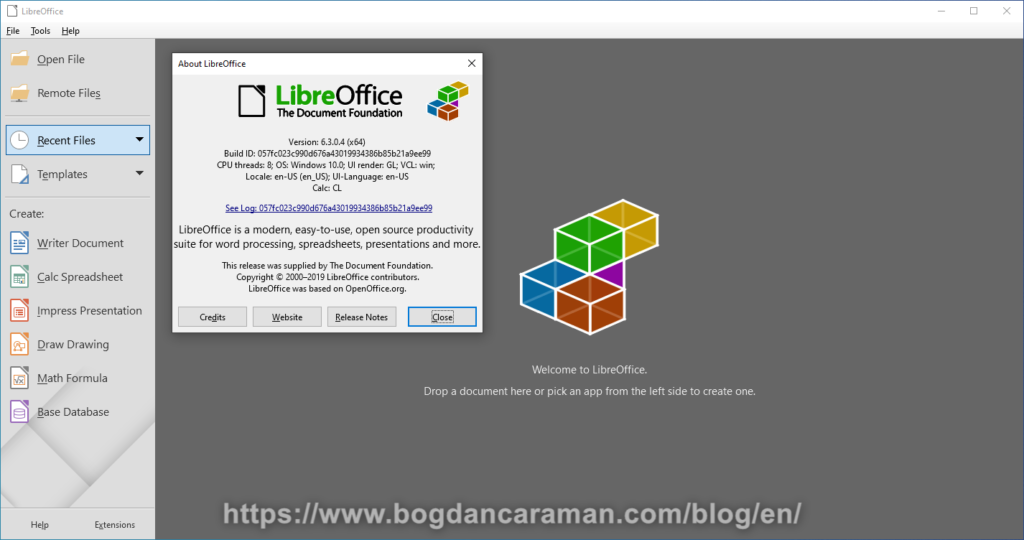 It's not something new for us, we all know what is a word processor (Word), spreadsheet (Excel), e-mail client (Outlook) or office software for graphical presentations (PowerPoint), those are all part of Microsoft Office package. There is a variety of packages and those are: Office for home and Office for business (see comparative table) but this depends on what programs you will need to use from the respective packages and on how many PCs you have to install it.
Between 2002-2010 Sun Microsystems developed a free version of the Office suite and that was namely OpenOffice.
Between 2010-2011 OpenOffice was developed by Oracle Corporation and recently by the Apache Software Foundation renaming the product in Apache OpenOffice.
LibreOffice it's also a free office software based on the source code of the OpenOffice.org suite and supported by Novell. It runs on Windows, Mac, and Linux with a similar interface like Microsoft Office and as an important feature from there, you can also export documents in Portable Document Format (.PDF). The documents created through the Microsoft Office suite can also be opened through LibreOffice. Who is currently uses LibreOffice? Well, any person who cannot afford a license or need to be used in a company, institution, etc. A Getting Started Guide can help you to understand this product better.
You can find the latest version of LibreOffice at www.linuxmint.com through the Download menu.